The Seat Belt – An Underestimated Life Saving Device
Let's Talk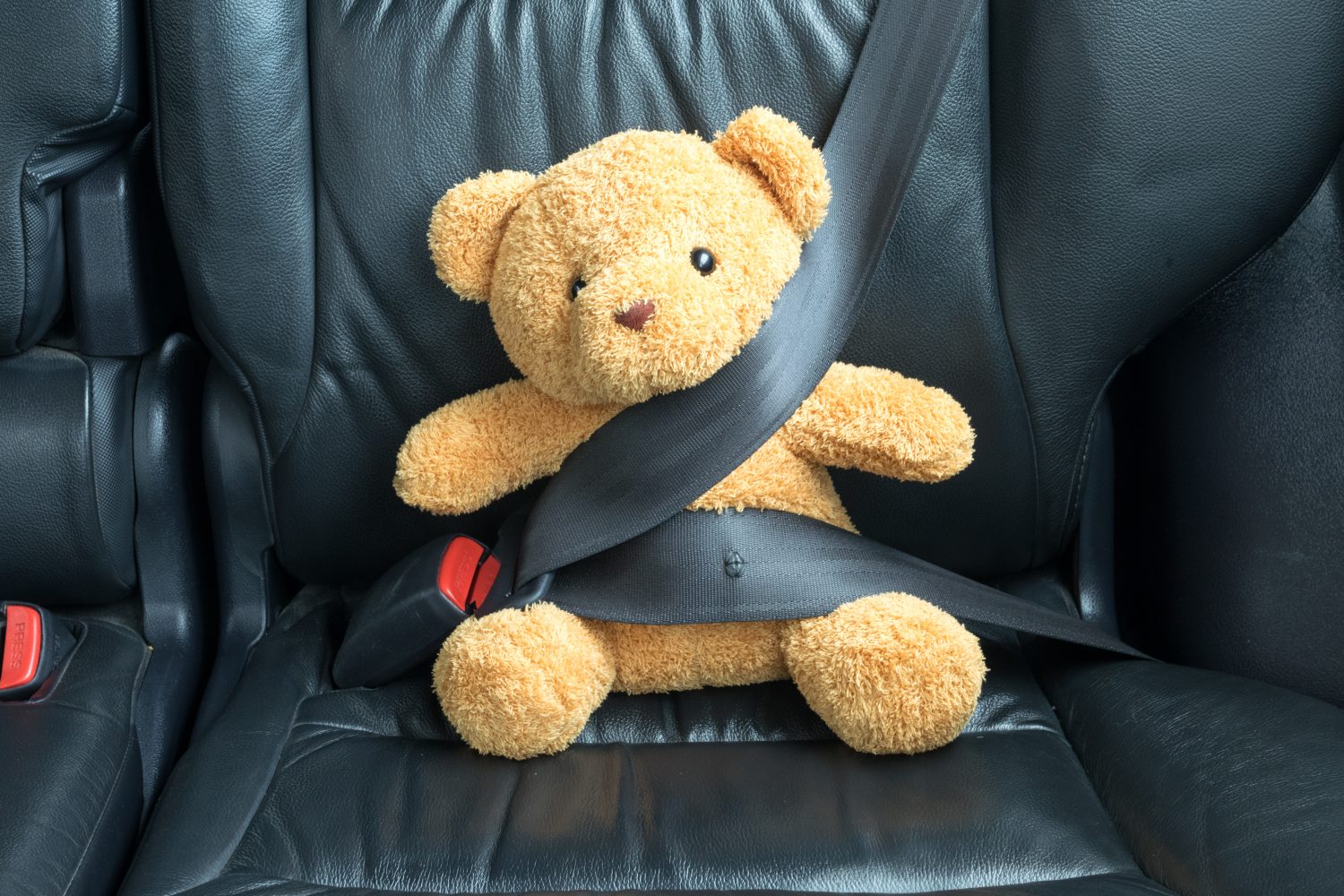 Over the last decades, vehicle safety never ceased to increase in importance, with practical improvements constantly being done to make the millions of cars in daily traffic a safe "hub" for drivers and passengers. Crash structures are made to absorb energy and the "safety cell" helps keep the passenger compartment intact. Seat belts and airbags mitigate injury risks by preventing the occupant to hit the vehicle interior or windshield, or to be thrown out of the vehicle.
The vehicles we drive today are truly designed and tested to meet a variety of safety standards. Still, it is also up to us, drivers, and passengers to make right use of the safety items which are fitted into a vehicle. Are we making the most of the safety tools at hand?
Let's consider seatbelts for a moment. Wearing the seatbelt is still considered the most important factor in preventing serious or fatal occupant injuries in a vehicle crash. Seat belts have gone a long way since they were first introduced in 1959 as a standard equipment by Volvo. Initially just a rigid belt, many features have been added in the meantime to improve their wearing comfort as well as their safety performance. Widely unknown to the public, seat belt pretensioners and belt load limiters are key elements to further optimize the safety potential.
The pretensioner removes belt slack and allows for a belt interaction with the occupant to absorb energy already in an early phase of the crash. Belt safety is further supported by the load limiter, allowing for a controlled forward displacement of the occupant while limiting the force on the ribcage. A "rigid" seat belt has a higher risk of generating forces that could break the ribs, leading to potentially life-threatening injuries: The load limiters' aim is to prevent this from happening.
NCAP (New Car Assessment Program) organizations worldwide assess vehicle safety, and their occupant safety requirements have managed to push the fitment of such advanced seat belt systems in vehicles – first for the front seats. By adding adult dummies on the rear seat in crash tests, Euro NCAP paved the way for these safety features to become available for all vehicle occupants. Pretensioners and load limiters are nowadays also installed on the rear seats of almost all new car models entering the European market.
However, even though your car may have the best seat belt system in the world, if you do not buckle up, you are putting yourself at high risks (one can be killed in a crash at speeds as low as 30 km/h)! A simple but effective function started to forge into the automotive world about 25 years ago: the Seat Belt Reminder (SBR).
Advanced SBR systems trigger an audio-visual signal, to remind the unbelted vehicle occupant to put their seat belt. On passenger seats, an occupant detection sensor checks whether the seat is occupied, and if the corresponding seat belt is not buckled, the reminder is activated. This SBR function has recently become a legal requirement for front row seats in many parts of the world.
In addition, almost every worldwide NCAP gives incentives if the same function is installed for the rear seats. Their key motivation: Rear seat passengers deserve the same level of protection as front seat occupants. Knowing that many people who typically buckle up on the front seats don't do so when seated in the rear, it is even more important to have efficient SBR systems in the back of the car.
Unbelted rear occupants are not only exposed to serious hazard themselves. They are also a life-threatening danger for front seat occupants, who are twice as likely to be fatally injured if an adult occupant sitting behind them does not have the seat belt on.
Modern seat belt systems and advanced SBRs are a great combination to maximize the safety potential of the vehicle's restraint system for any occupant. They have already saved many lives and will continue to do so.
At IEE, we are proud to continue to be a part of this evolving vehicle safety journey. Our SBR occupant detection sensors may be but a small, but highly relevant component in the overall function. Next time you drive, make sure your front and rear seat passengers are belted – unless the vehicle's SBR system may have already taken care of it. Remember that the belt on the rear seat can also help save your life as a driver/ front seat occupant, not to mention that of your precious crew! Onward and upward.
Contributor: Thierry Mousel
Co-author: Silvia Martin