The Seat Belt Reminder – What's that noise all about?
Let's Talk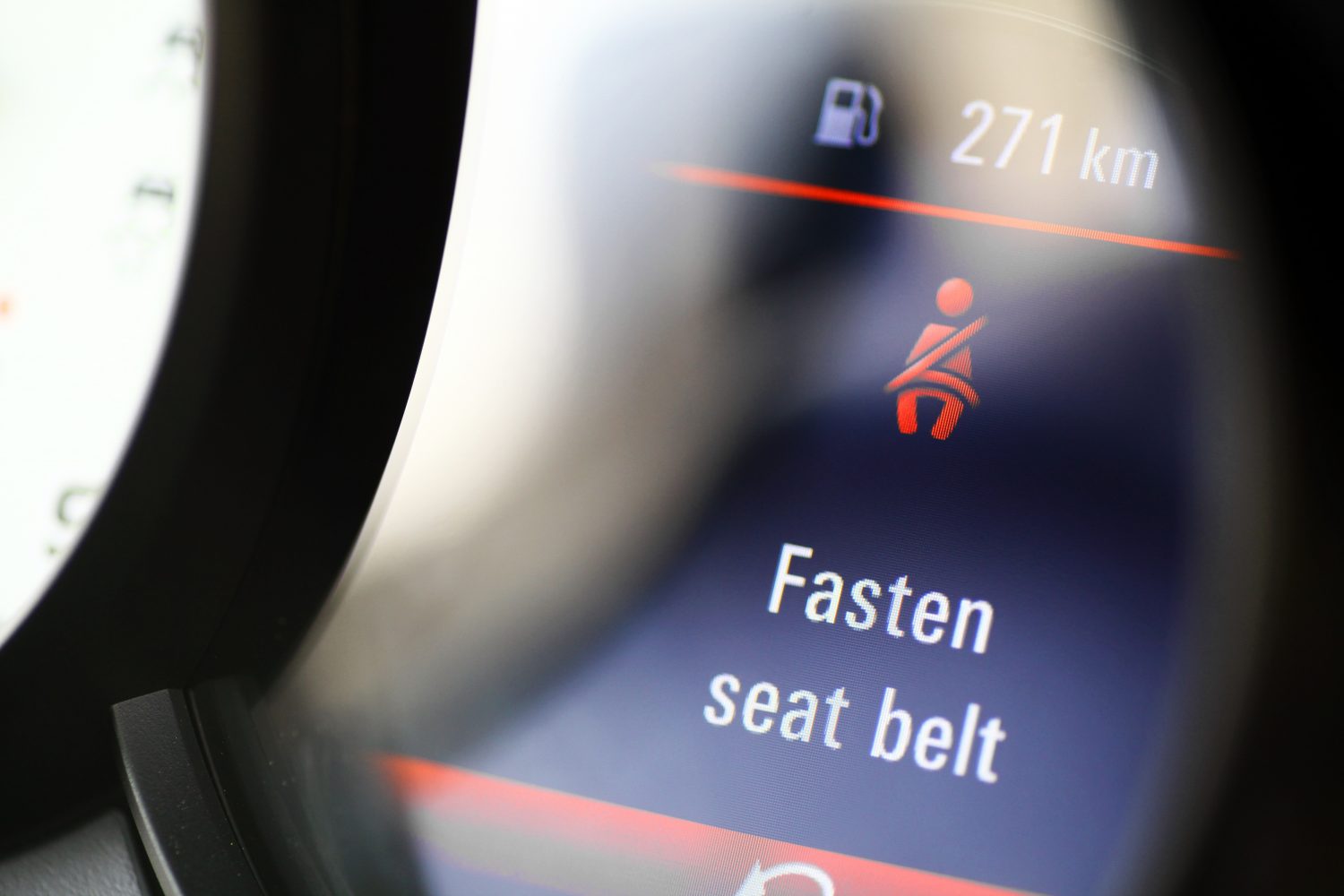 Ever since the mandatory implementation of the seat belts in cars in the mid-1960s, the device has been on every auto maker's radar. As the belt wearing law reinforcements were slowly but surely shifting from addressing front seat passengers only to including rear seat passengers, car makers have been trying to improve the seat belts, making them safer, more comfortable and increasingly intelligent.
However, while its efficacy during accidents has been proven beyond anyone's doubt throughout the years, not all drivers and passengers are wearing it, despite it being a legal obligation. Unless, that is, they are urged via seat belt reminders in a very insistent way to buckle up.
The role of the seat belt reminder is, of course, to make drivers and passengers adopt a safe behavior once the car is set in motion. Therefore, they are made to release warning signals ranging from visuals with blinking icons or text displays to high acoustic pitches of growing intensity. These "bothersome" reminders are there to motivate vehicle occupants more than any law can to buckle up before they start their journey. Are they effective? Yes! Audio visual seat belt reminders have proven to reduce the number
of unbelted occupants by 80%.
Having pioneered the development and manufacturing of occupant detection sensors for seat belt reminder systems, we at IEE firmly believe it is best to be reminded and to be alive.
Did you know that…
In the early '70s, the U.S. tried to make interlock systems in cars compulsory to promote the use of seat belts. This failed because the car would not start unless all front seat passengers were buckled up. The public reacted against it and the requirement was withdrawn. Only few car brands decided to fit their vehicles with very basic seat belt reminder systems.
The '90s changed that and the seat belt was again in the automotive safety spotlight. The seat belt reminders started to be taken seriously. Some vehicle manufacturers introduced more advanced SBR systems with audio visual signals and warning escalations.
At IEE, we have been offering front passenger seat sensor mats for seat belt reminder solutions since 1997. In 2014 we produced the first rear seat occupant detection sensors to support advanced SBR for all vehicle occupants.
In 2002, Euro NCAP began to grant bonus points to cars with built-in seat belt reminders, helping to improve the vehicle's safety star rating. The first five-star ratings were enabled via the SBR points. Since then, SBR incentives have played a significant role in the Euro NCAP ratings and strongly influenced the vehicle manufacturer's SBR installation rates.
In 2009, the seat belt reminder becomes mandatory for the driver seat in the EU for new passenger cars.
Towards a 100% seat belt use across the EU
One can only hope for this, but more efforts are being deployed to reach this target and save more lives. An annual seat belt campaign is rolled out in the EU countries every year in March intended to educate and enforce good practice. Still, where education fails, technology and legislation together can help.  
1st September 2019 marks a new era, as the seat belt reminders have now become mandatory for every seat in new cars.
Since September 1st, 2019, EU legislation requires advanced SBR systems on the front seats of newly introduced vehicle models of any vehicle category. A simpler SBR variant is also required on the rear seats of passenger cars. From September 1st, 2021 onwards, these requirements will apply to all newly produced vehicles in the EU market.
Watch this video from the European Transport Safety Council (ETSC) below for further background information on the relevance of seat belt reminders. From us at IEE, take this piece of advice on board: buckle up every single day and for every single trip you make, even if it is a very short one. Stay safe behind the wheel.