Object surveillance
3D protection for valuable items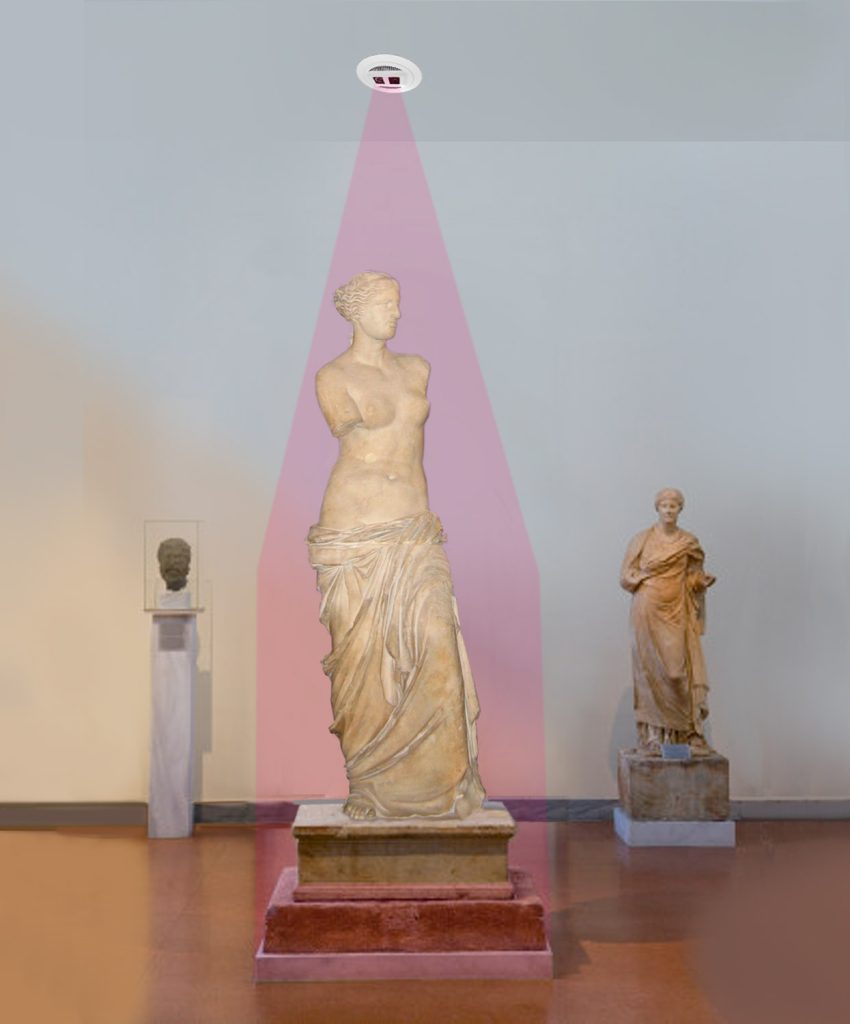 Let's Talk
Museum and gallery staff are constantly faced with the challenge of encouraging the public to visit and come close to valuable objects while, at the same time, protecting them. With the help of increasingly precise and unobtrusive protective measures, this challenge can be met without compromising the object's safety.
Our Volumetric Object Surveillance (VOS) provides 3D protection around paintings and sculptures, and triggers an alarm when someone breaks through the "optical curtain" and, consequently, is about to touch the work of art.
Need a customized solution?
If you want to talk about customization options, price, availability or other related to this product