Talking to: Junfeng Zhou – IEE ECU Development Engineer
Let's Talk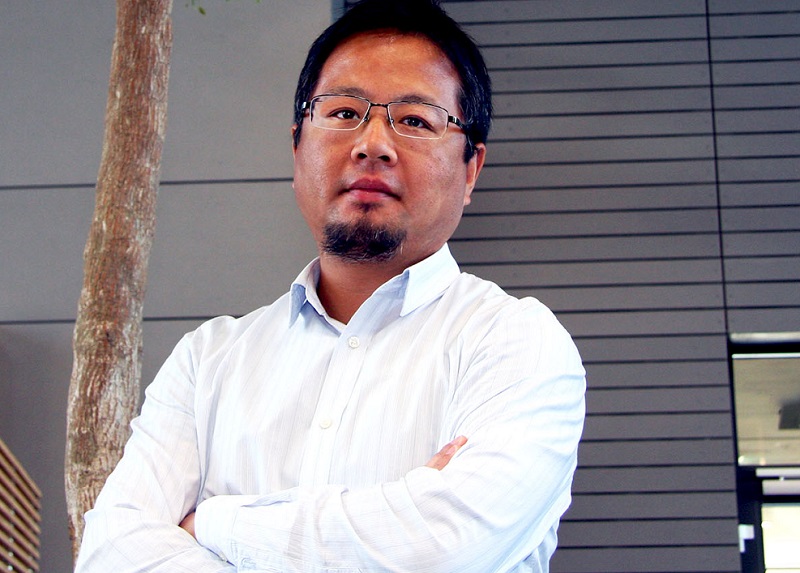 "IEE is not only a work place for me, it is where I built and consolidate my career every day."
Hello, Junfeng! What brought you to IEE (and to Luxembourg)?
After I finished my doctoral degree in Leuven, Belgium, I worked as a technical consultant for nearly 5 years for a German automotive consulting company with worldwide customer projects. After that, I thought it was time for me to take a break, focus on a more specific area, and find a better work-life balance.
IEE was no stranger to me at that time. I had previously seen IEE's presentations and products that enhance the vehicle and road safety on the Internet, exhibitions and in the social media. That made a lasting impression on me. Their profile and activities were a perfect match to my educational background and when I finally received an offer from IEE I remember thinking: I have found my dream job!
Also, Luxembourg happens to be a small but pleasant country to live in, very diverse and family-friendly, accommodating many foreigners and offering numerous advantages. All things considered, I seized the opportunity and decided to join IEE in Luxembourg.
As an ECU Development Engineer, tell us what your daily work within IEE looks like.
In the Hardware department, I oversee customer requests, supplier requirements/specifications and IEE internal requirements. Moreover, I create specifications and conclusive documents for the department leaders to help them make the most appropriate decisions.
To give you an example, once IEE acquires a new customer, the Purchasing and Sales teams need to gather quotation information so that we can later provide the customer with an accurate estimate for the costs involved. For the ECU hardware design, I relate with different departments to break down the respective customer specification, incorporate it into the IEE hardware specifications to ensure that the Hardware Designers have all the right elements. I must keep track and follow up on what is happening in this loop, review simulation and measurement results and re-adapt where necessary. And then wrap everything together to finalize our specification based on internal and customer feedback.
What are the aspects of your job that you appreciate the most?
First and foremost, I like being able to contribute to bringing outstanding results for our customers – it is a team effort. I take pride in having very good working relationships and in being surrounded by dynamic, motivated, talented people. Also, I always learn something new. I feel very grateful for all these.
What do you find most challenging in your role and responsibilities?
How to turn customer requirements into a specification that meets the needs of all stakeholders? This means that the specification must be reliable, executable, testable and cost-effective – all combined, if possible. This is not always an easy task.
Besides, I am often involved in communicating with different departments within IEE: sales, system, software, quality, and ECU hardware design team. The external communications mainly involve customers, technical teams, quality teams, etc. Therefore, certain communication skills are needed to get the desired results. What is interesting is that each customer is different and unique, their specification/requirement are different, and so are their cultures and mentalities. This, as well as relating with various people from so many departments, makes things rather challenging. But also rewarding and enriching at the end of the day.
How do you feel IEE influences your career path and what do you think you have learned most?
IEE is not only a work place for me, it is where I built and consolidate my career every day. It has allowed me to use my educational background and experience, put them into practice and take them to a different level.
It also keeps its promise to satisfy my never-ending thirst for knowledge. On top of the technical knowledge updates, I have learned how to communicate more effectively with people, how to work in a team, how to better manage myself, how to drive results and manage the process of getting there to (almost) perfection. And there is still so much to learn…