Talking to: Caroline Derieux – System Engineer Automated Driving
Let's Talk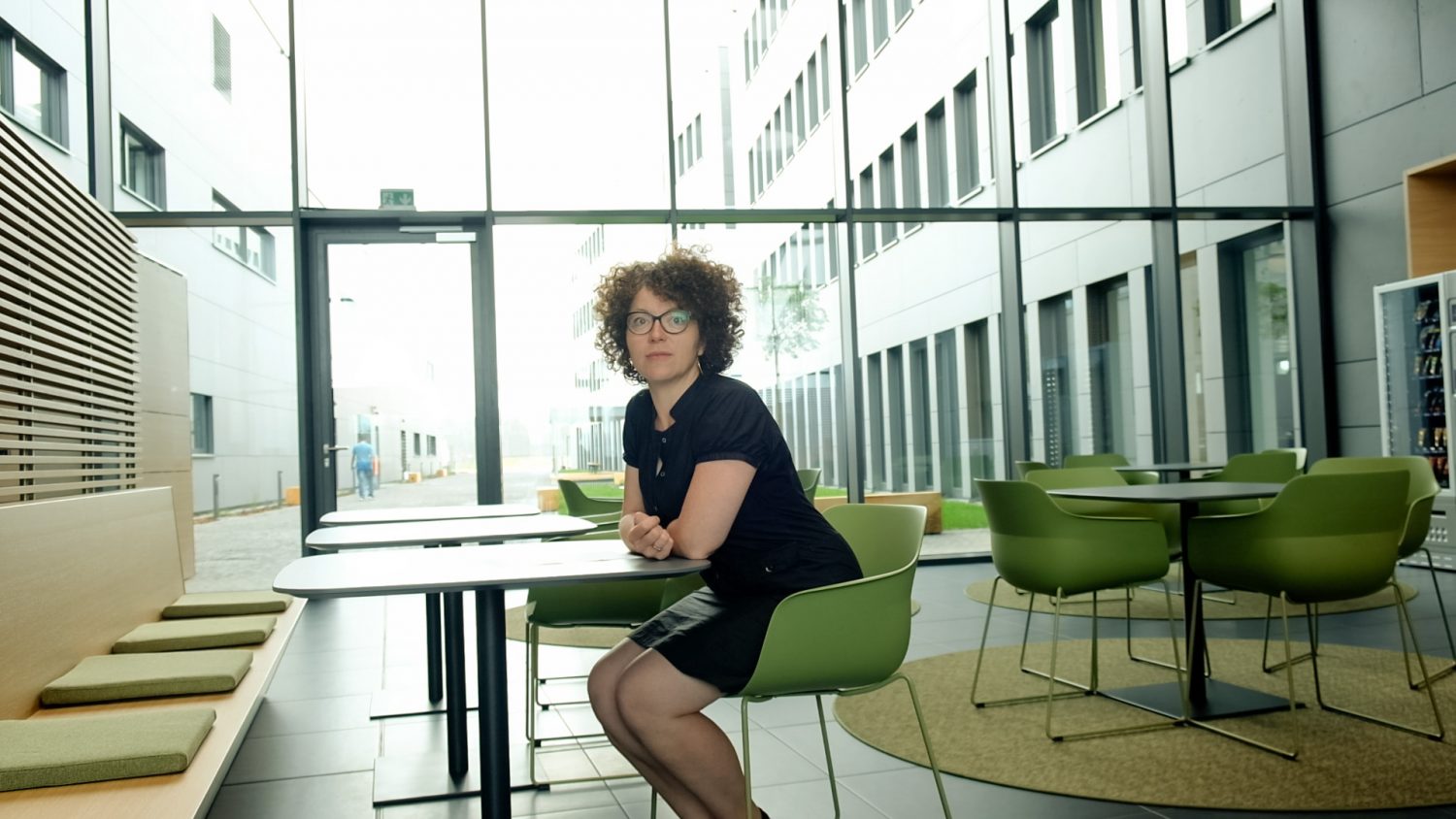 "What makes me leave home with enthusiasm at 5 a.m. every day is the team I work with."
Hi, Caroline! Give us a sense of who you are, as a person, and as an IEE employee.
I am a 40-year-old French woman, mommy of two, Zélie and Edgar. I see myself as a dynamic, optimistic, independent and demanding person. I work as a generic System Engineer for IEE in the Automated Driving business line.
Why did you decide to work for IEE in this field?
IEE has always been very active in the automotive area, promoting safety and comfort sensing solutions. As a child, I used to watch car documentaries on the television with my dad and was absolutely fascinated with the topic. Little did I know then that years down the road I would be visiting the Aston Martin and McLaren car manufacturing plants thanks to my job. At 23, I graduated with a Master of Science in Mechanical Engineering at Georgia Institute of Technology, Atlanta, U.S. I started to look for my first job and wanted to thrive in an international environment and luckily, my path took me to IEE. It was my first job interview ever, and bingo! Years later, I am still here.
How does your daily work look like and what are the challenges?
It is no joke when I say that no two days are ever the same. My challenges are various, but all exciting. On the one hand, I lead the cost optimization procedure for the Hands Off Detection (HOD) sensor mat – IEE's highlight product for supporting assisted and automated driving functions, from purchasing to production. I also look for improvement opportunities for our HOD system. Add to this supporting the development of new production processes, purchasing activities of new materials or developing the automated driving products of tomorrow and you have a good view of how busy and diverse my daily professional life is.
What do you like most about your job?
I thoroughly enjoy working with different departments within IEE. As such, I relate to material sciences, manufacturing, simulation, purchasing, testing, quality, hardware and so on. Together, we never stop trying, again and again, not giving up until we achieve our targets as a team.
I also like the fact that I learn every day, I can work autonomously as well and I have a trustful boss, which makes the entire working experience so rewarding. But above all, what truly makes me leave home at 5h15am every day with enthusiasm is being part of this team I work with! 
Do you think IEE gave you the opportunity to experience something you could not have anywhere else?
Thanks to my responsibilities within IEE, I had the chance to work closely with IEE Korea for more than 10 years, which opened for me a new world and a culture I knew nothing about previously. I thus discovered some wonderful, hardworking colleagues with a very strong team spirit and a deep sense of respect. We've worked on challenging international/global projects which often meant long working evenings and even weekends, but the compensation came through pleasant after-work meals and stories that strengthened our bonds. I count these people among my friends since then and will always be grateful to IEE for having met them.