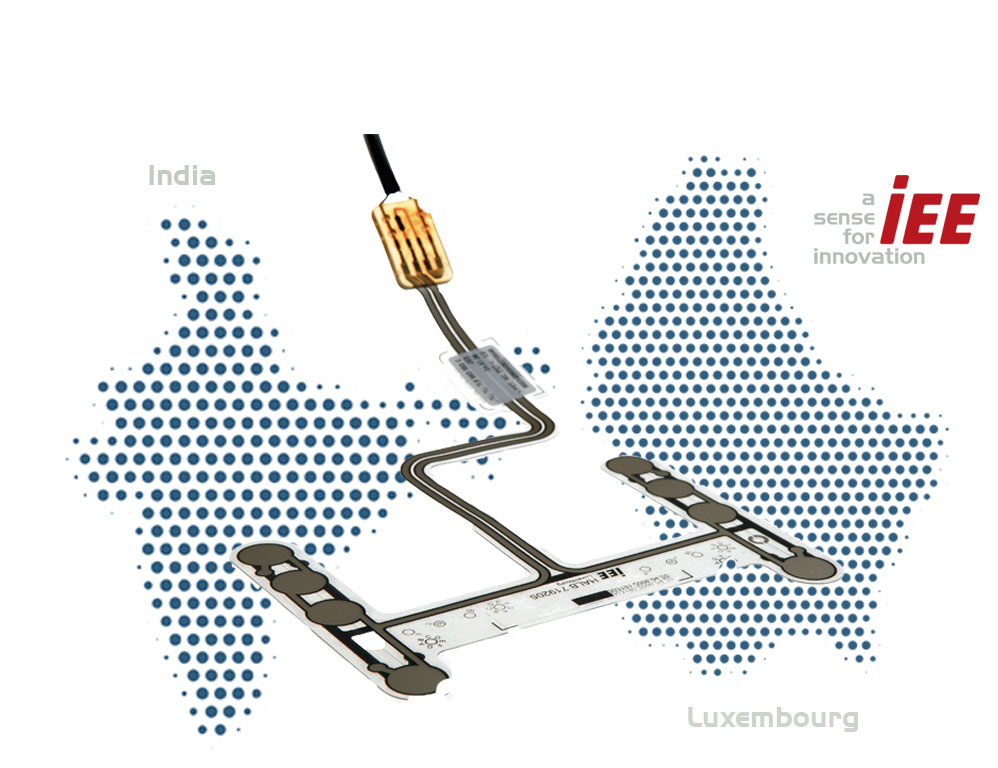 How IEE supports Indian OEMs with SBR sensors
New automotive legislations strengthen the already tight relationship between the two countries and pave the way for safer, better equipped vehicles
2019 is a big year marking a blooming business collaboration between Luxembourg-based sensor manufacturer IEE and Indian vehicle makers. As of 1st July 2019, all Indian and foreign OEMs must fit Seat Belt Reminder (SBR) systems to all cars that are sold on the Indian market.
Due to this regulation, the Indian automotive market will see a growing need for Occupant Detection Sensors (ODS), a key product of IEE. This regulation, however, comes after IEE had already been offering its expertise in sensing solutions and started to commercialize SBR sensors to its Indian customers for longer than two years via its consulting company, Quanzen, located in Pune.
In an extremely fast growing Indian automotive market (estimated to rank as the 3rd largest worldwide by 2020) where 9.4 million passenger vehicles are due for production by 2026, it comes as no surprise that India will continue to be one of IEE's main partners in the upcoming years.
"We have been present in India since March 2016 through our local sales representatives and have since then been close to our Indian customers' needs. We are happy to support them in meeting new legislations. We are positive that our involvement in the automotive landscape that is currently shaping India will continue for many years to come," says Michel Witte, Chief Executive Officer at IEE.
Read this article that was published this month in the India Empire magazine, which celebrated 70 years of collaboration between India and Luxembourg with a dedicated, special edition.
https://www.iee-sensing.com/media/5cc6ef19737d6_iee-india-empire-article.pdf