Smart Footwear
Sensing solutions for Medical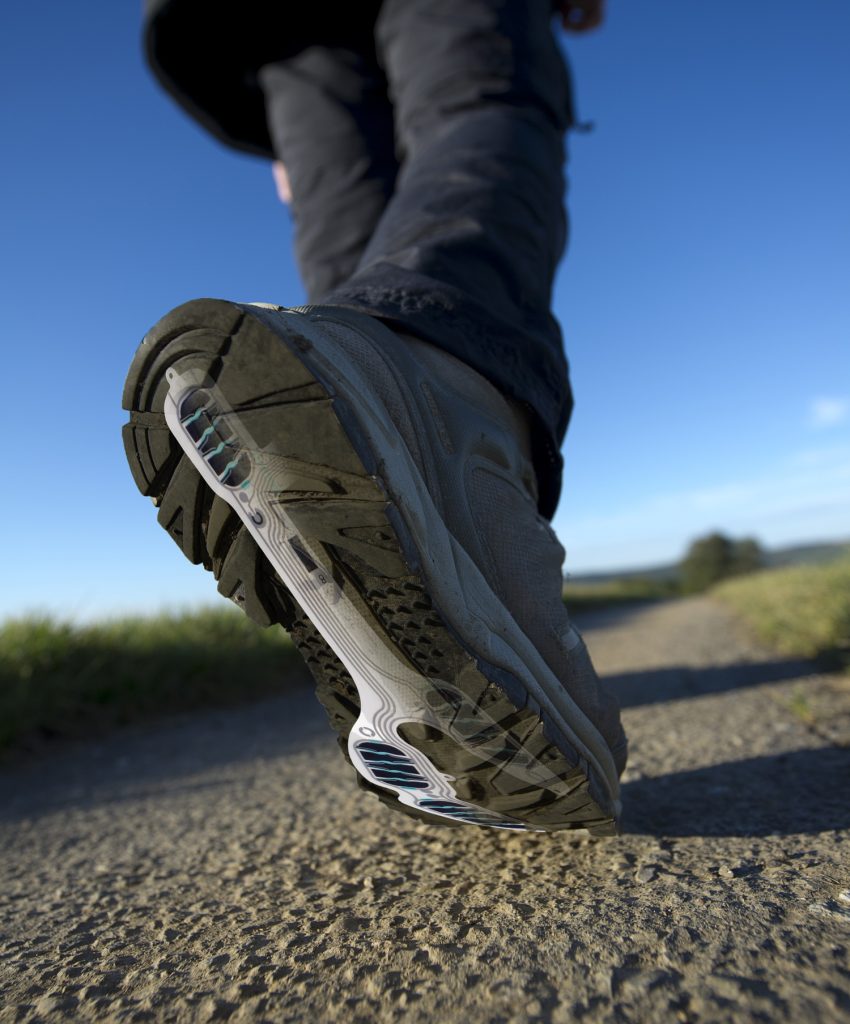 Let's Talk
Fit for wearable technology, protecting foot health
Our feet interact directly with the ground during everyday locomotor activities, generating measurable plantar pressure. This provides a wealth of information that is extremely useful for athletes or rehab patients, for instance. Measuring and tracking the right data helps optimize podiatric medical monitoring, prevent injuries and asses risks for developing diseases early on.
Embedded in the shoe insole, our in-house designed sensors measure how the pressure is distributed on the sole of the foot/shoe when walking, running or jumping. Thanks to powerful electronics, the data is then sent for analysis to a remote receiver (smart phone, watch or computer). With our integrated software, you have the freedom to personalize the data that suits your applications.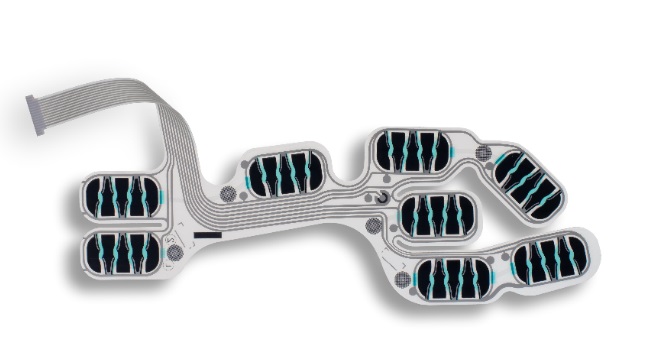 All-in one solution for digitally connected wearables
8 individual high dynamic, new-generation pressure cells combined with powerful electronics and software

Uses top notch pressure sensing technology combined with Inertial Measurement Unit (MU) data

Performance tracking, reliable gait analysis and optimized patient care

Complete shoe integration or used for removable insole applications

Data Synchronization (between left and right foot and smart device)

Real-time data display and personal data visualization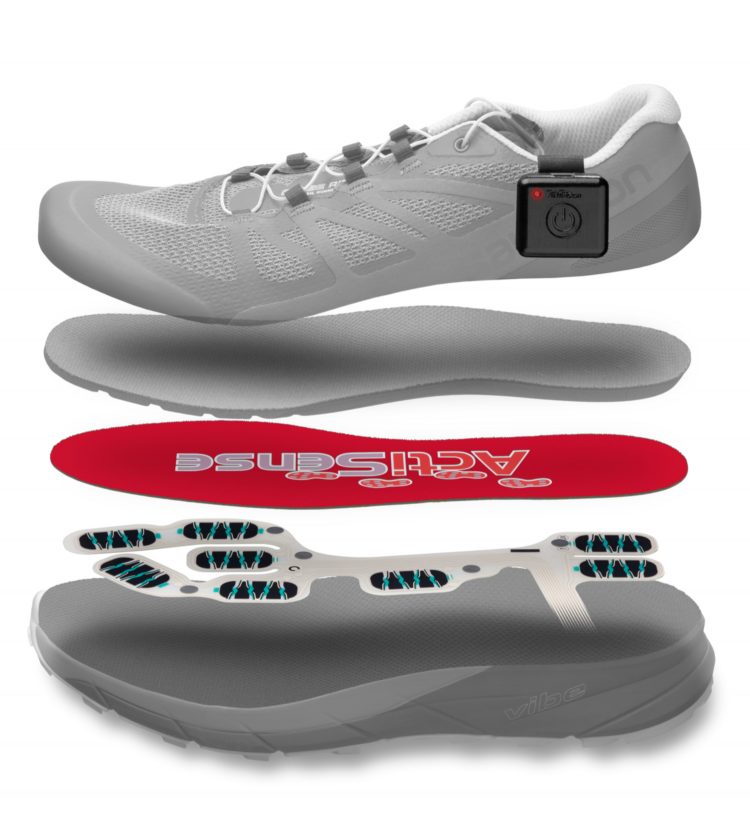 Why choose our smart footwear sensing solutions:
Thin, bendable, flexible

Based on non-intrusive printed electronics.

Accurate & reliable measurement and analyis

Our sensors are great for gait and posture monitoring.



Supporting clinical purposes

Rehabilitation, diagnosis of lower limb problems, specific footwear design, ulcer prevention for diabetics, improved balance and confidence for elderly people.

Enhancing sports performance

Biomechanics, therapy, injury prevention, training, etc.

Cost-efficient

Adaptable

Can be custom-designed for specific applications and offers various integration possibilities.
Need a customized solution?
If you want to talk about customization options, price, availability or other related to this product