From Start-Up to Global Player with Printed Electronics
Let's Talk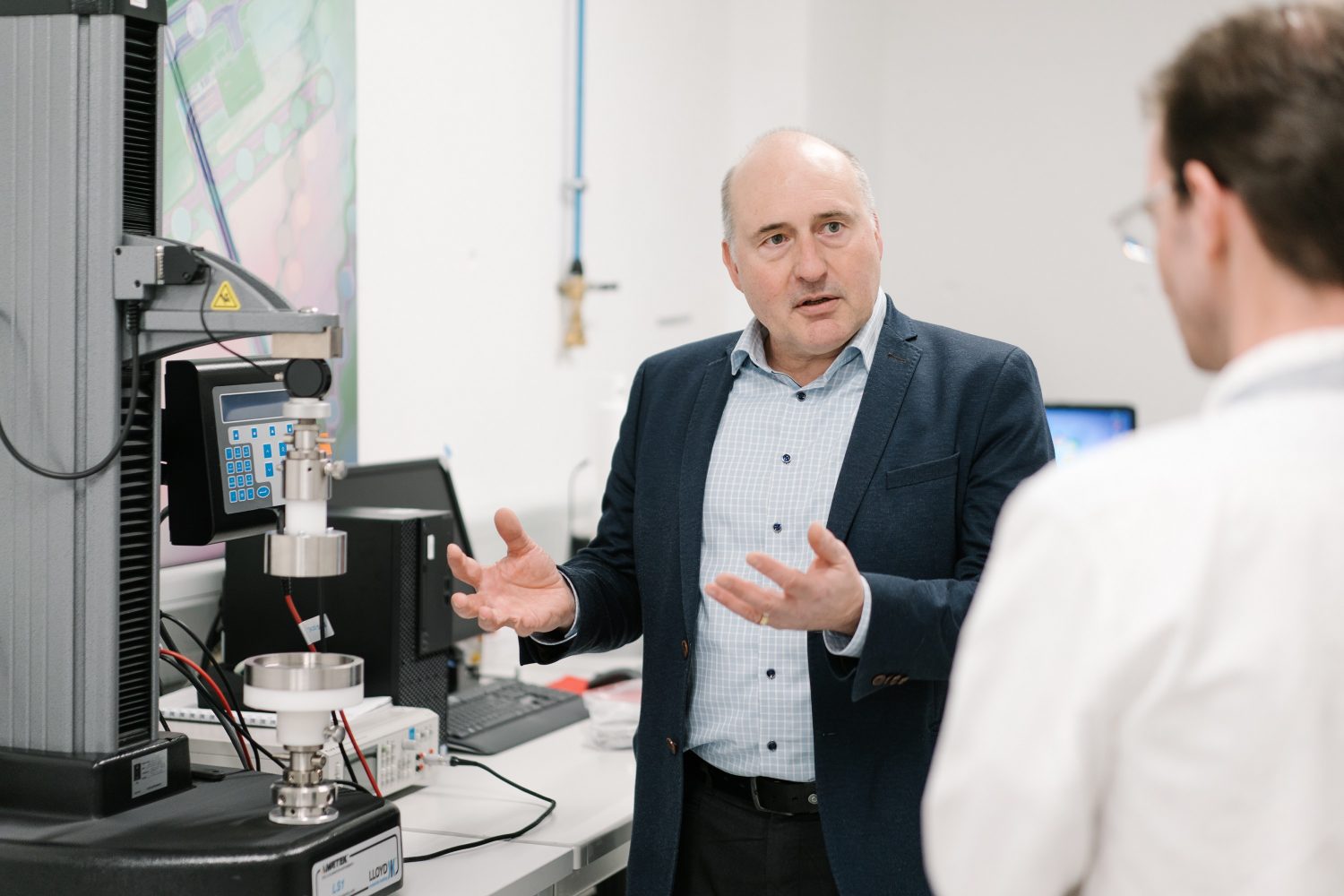 Not many people can speak with more passion and enthusiasm about printed electronics within IEE than Dr. Alain Schumacher. Which is no wonder, considering he has been active in the "field" for his entire career and knows the topic inside and out. Here is a short interview that sheds some light on the lesser publicized universe of printed electronics, widely integrated into IEE's mainstream business, from the past and into the future.
IEE and Printed Electronics, how does that connect?
Starting out as a small company with a moderate presence in the industrial and medical markets, IEE decided to propose the potential of printed electronics to the automotive sector back in the days. This had a direct, significant impact on the evolution of our value chain. IEE experienced different challenges, decisions, and market circumstances which lead us to our present business model, mostly based on printed electronic devices. Printed electronics products are still at the very heart of the IEE business, 30 years down the road.
How have printed electronics built on IEE's success over the years?
Initially a three-man crew, IEE S.A. is today a global market player with more than 2000 employees working in R&D and the production of sensing technologies. Our flexible printed electronics products integrate various market segments with a strong focus on systems designed for automotive interior comfort and safety applications. This is one of the most demanding sectors in terms of liability, technical and economical requirements, and a rather hostile environment for polymer-based electronic systems.
The development of sensor mats based on a similar principle as membrane switches but with improved reliability and performance were the entrance ticket to the global automotive market. Integrated in the car seat for Passenger Presence Detection (PPD) functionality, the systems enabled to better control the airbag firing, thus, to making passengers' lives safer and reducing airbag repair costs. Since then, our sensor variants for additional applications have equipped no less than 400 million cars.
In time, the advantage of the favorable aspect ratio of thin flexible films combined with the high design freedom of printed electronics technology became obvious and opened the door for further sophisticated applications related to automotive safety and comfort (hands off detection for steering wheels) but also medical applications (footwear sensing solutions that help prevent Alzheimer's' and monitor health and sport performance).
What are the unique advantages of using printed electronics from IEE?
Obviously, our technology is much more than merely producing foil sensors. What truly makes us stand out and is our unique offer to customers for their various applications, which we prepare completely in-house, from A to Z. We first research a solution, develop it, put it on the production line, thoroughly check the quality of the end product, test it and when it is approved by our teams, it is ready to go to the customer and we start the mass production. We call this comprehensive service based on our extensive competences in material sciences, design, hardware and software development, manufacturing, quality, etc. "from lab to fab".
What does it take for a company with roots in printed electronics to go towards IoT?
Identifying the potential of key technologies is the essential starting point to developing specific business ideas. But agility, innovative spirit, strong interdisciplinary and strategic partnerships as well as state-of-the-art customer intelligence, know-how and timely favorable market conditions are also mandatory prerequisites for a successful, sustainable, and prosperous evolution of any project.
Also, to maintain a competitive position in continuously challenging and changing market environments, the vision must be focused on how to satisfy the demand and potential functions best, rather than to hold on to traditional technologies. Thus, driving the establishment of high-level R&D infrastructures for more complex systems is required and competencies in disciplines like digitalization, big data, cyber security up to functional safety are being integrated into the making of future products. We know that printed/hybrid electronics technologies have great potential for future automotive and consumer applications. We are on the way to extending our market position via implementations of new technologies.
Alain Schumacher is Chief Technology Officer at IEE and acts as Vice-Chair Europe within the Board of Directors for OE-A (Organic and Printed Electronics Association)