Hands Off Detection - HOD
Advanced sensing system for precise hands on/off monitoring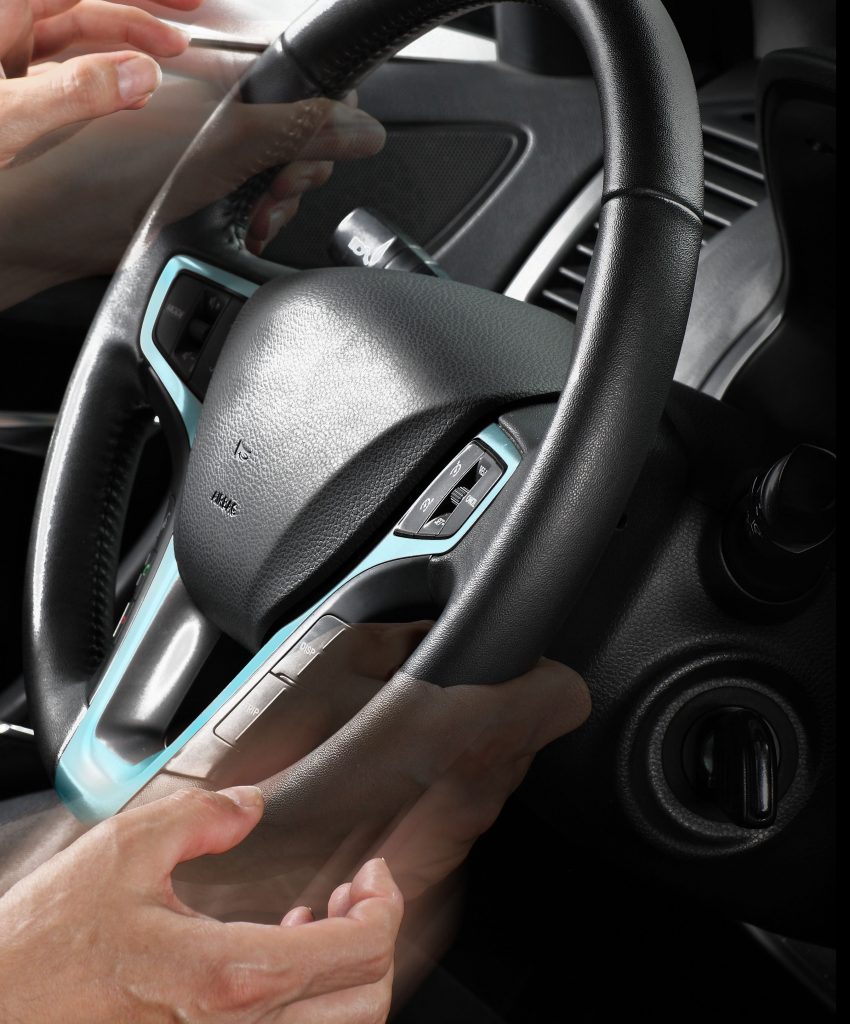 Let's Talk
Accurate detection of driver hands on/hands off steering wheel control
The hands on/hands off detection function enables to know who and at which precise moment is in control of a vehicle. IEE created a capacitive sensing system that discreetly integrates into the steering wheel to help monitor whether the driver's hand is factually on the steering wheel and controls the drive. This is a crucial information for today's driver assistance systems, as the driving task remains with the driver and the hands must stay on the steering wheel. A "hands off" detection warning is required by the UN R79 regulation for Lane Keeping Assist Systems (LKAS), for instance.
With the automated driving in view, the vehicle can take the driving control if the operational conditions are met, and the driver can take its hands off the steering wheel. However, there will be circumstances under which the driver will be requested to take back control, and there must be a clear distinction between when the driver is in charge and when the car is self-driving. The UN R157 regulation covering Automated Lane Keeping Systems (ALKS) requires "hands on" detection as a key condition for the transition from automated back to manual driving mode.
HOD allows for very precise monitoring of the hands on/off status in the transition between the manual and automated driving modes. More than 1 million cars have already been equipped with our HOD sensor and it received the Automotive News PACE award, the highest recognition in the field for superior innovation, technological advancement and business performance.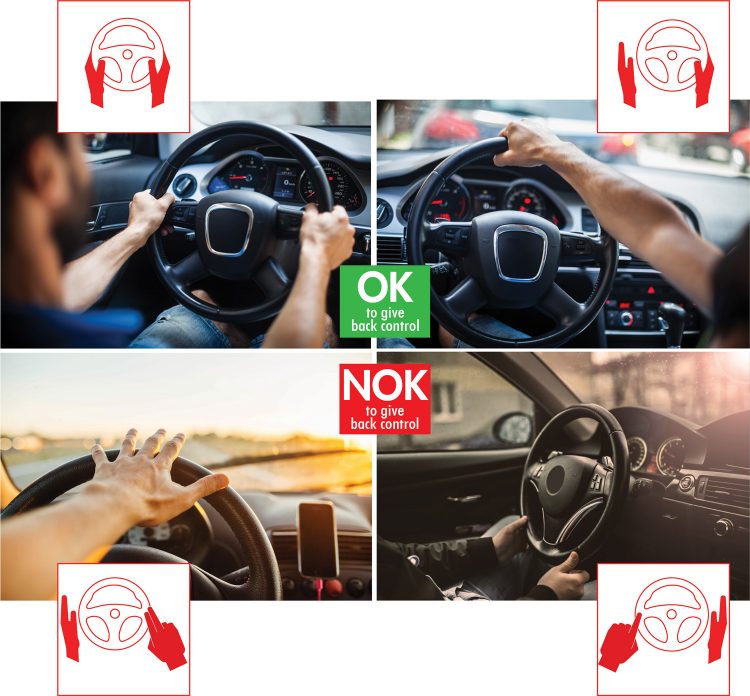 Smooth integration

Flexible sensor mat that smoothly integrates into any steering wheel, suitable for any steering wheel supplier

Human touch

Detects human contact with the steering wheel.

Fast

Notifies the vehicle within less than half a second when the driver does not have one hand on the wheel.

Driver engagement warning

Provides input for the vehicle to alert the driver and remind him/her to grab the steering wheel.

No active steering needed

Reliable detection in all traffic circumstances

Robust

Compatible with steering wheel heaters, not impacted by water or humidity

Regulations

Helps OEMs to be compliant with current vehicle regulations
Need a customized solution?
If you want to talk about customization options, price, availability or other related to this product